how to get started
Few Simple Steps
for Successful Business
01
Audit
Our process always begins with a technical and/or a content audit.

02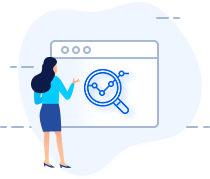 Technical SEO
When it comes to technical SEO, there's a lot to think about.
03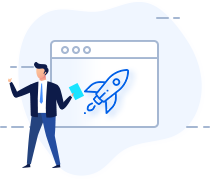 Keyword Research
Keyword research remains incredibly useful.
Build your small business
Dominate Your Competition with
Process-Driven SEO
What is Content Marketing?
At their core, keywords are one of — if not the most — single important component of a successful SEO campaign. Keywords refer to the words typed into a search box – be it on Google, Bing, or Yahoo. However, there is much more to keywords than just that.
The keywords typed into a search box reveal certain details about customers and how they go about searching for things. Knowing this, it's important to target keywords that mimic your customer's minds and search tendencies.
What is Social Media Marketing?
Social media marketing is the use of social media platforms and websites to promote a product or service. Although the terms e-marketing and digital marketing are still dominant in academia, social media marketing is becoming more popular for both practitioners and researchers.
Email marketing is the act of sending a commercial message, typically to a group of people, using email. In its broadest sense, every email sent to a potential or current customer could be considered email marketing. It involves using email to send advertisements, request business, or solicit sales or donations
What is SEO Optimization?
As you can see, the foundation of good SEO begins with ensuring crawl accessibility, and moves up from there.
Using this beginner's guide, we can follow these seven steps to successful SEO:
Crawl accessibility so engines can read your website
Compelling content that answers the searcher's query
Keyword optimized to attract searchers & engines
Great user experience including a fast load speed and compelling UX
Share-worthy content that earns links, citations, and amplification
Title, URL, & description to draw high CTR in the rankings
Snippet/schema markup to stand out in SERPs
What is Affiliates Marketing?
Affiliate marketing is a type of performance-based marketing in which a business rewards one or more affiliates for each visitor or customer brought by the affiliate's own marketing efforts
Pay-per-click is an internet advertising model used to drive traffic to websites, in which an advertiser pays a publisher when the ad is clicked. Pay-per-click is commonly associated with first-tier search engines.
choose your plan
Flexible Pricing Plans
We have experience working with large and small businesses and are ready to
develop a targeted strategy and plan that's just right for you.
Standard
₹ 5107
Monthly Package
Social Media Marketing
2.100 Keywords
One Way Link Building
5 Free Optimization
3 Press Releases
Choose Plane
Economy

₹5839
Monthly Package
Social Media Marketing
3.100 Keywords
One Way Link Building
10 Free Optimization
5 Press Releases
Choose Plane
Executive

₹ 6569
Monthly Package
Social Media Marketing
5.100 Keywords
One Way Link Building
15 Free Optimization
10 Press Releases
Choose Plane